Dear Parents and Kinderkittens,
This is the most wonderful time of the year to be with young children. The excitement they bring each day is contagious. You can't help but smile when you see those little faces every morning. It is a privilege to be here at the Baker County Pre-K/Kindergarten Center with your precious children.
We wish you and your family a blessed Christmas and Holliday Season. Enjoy your sweet children and remember that they are little for such a short time. Our last day of school in December will be Friday, December 22nd and students will return from the holidays on Tuesday, January 9, 2018!
Merry Christmas to everyone. We love all of our Kinderkittens. Remember the Reason for the Season.
Mrs. Jones and Staff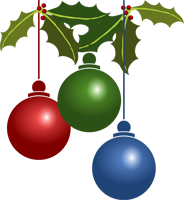 ---
---